HiFi Bookshelf Speakers with Bluetooth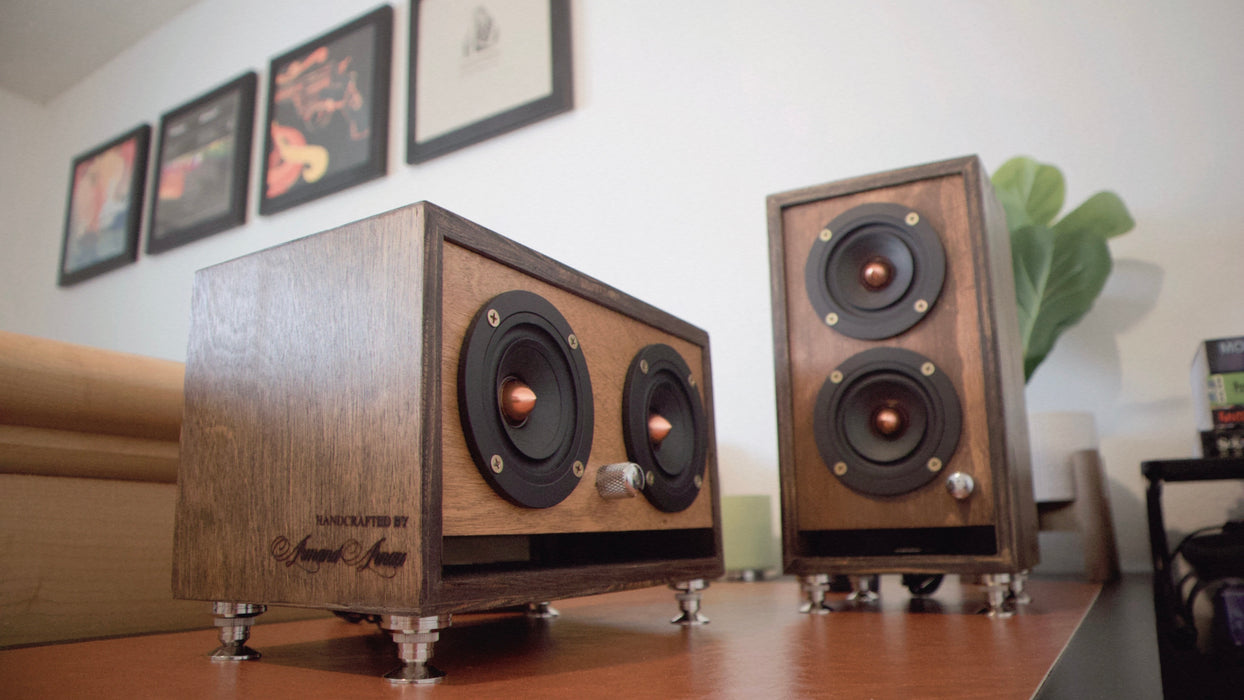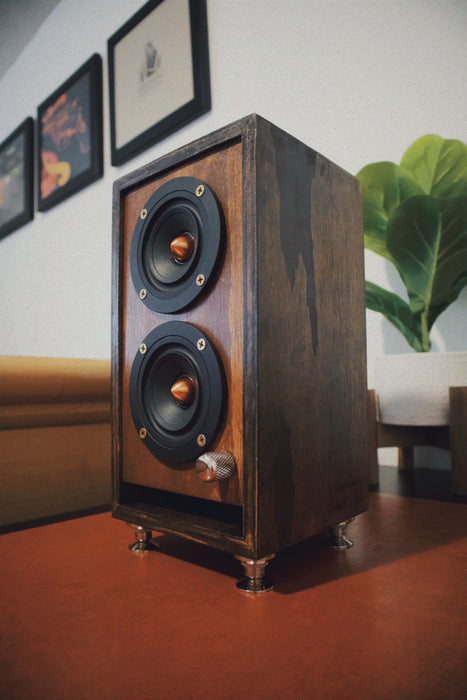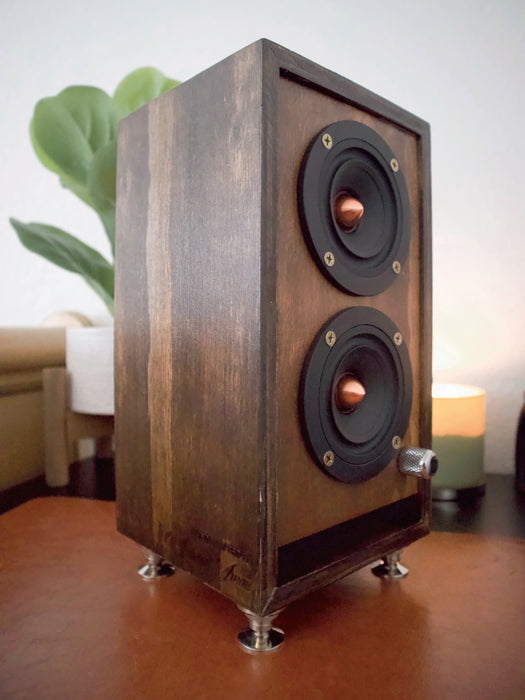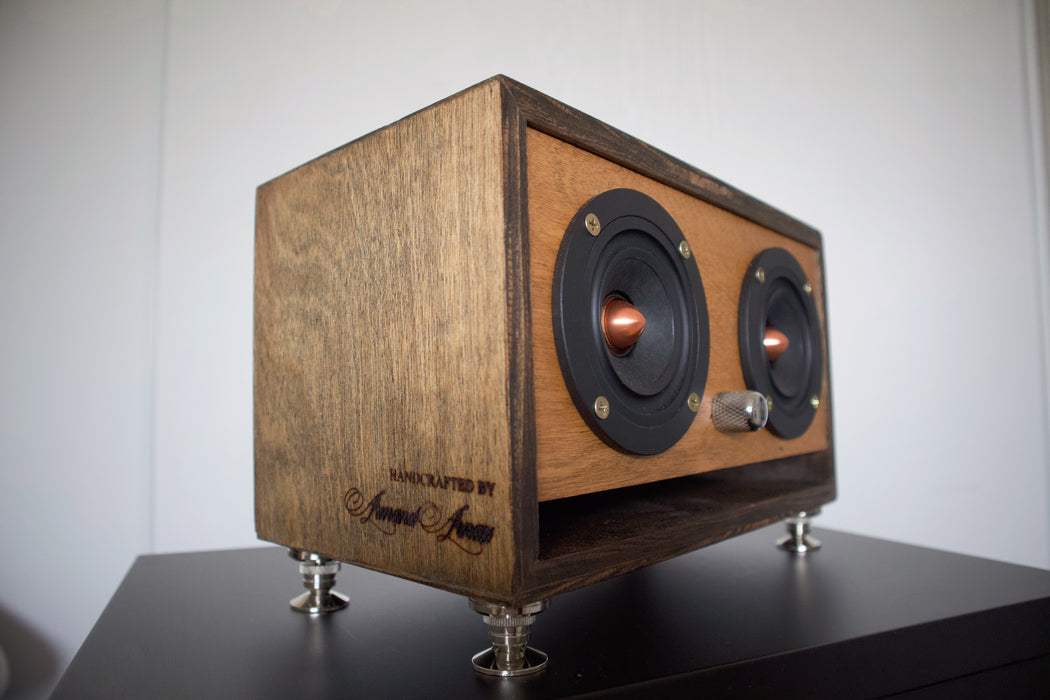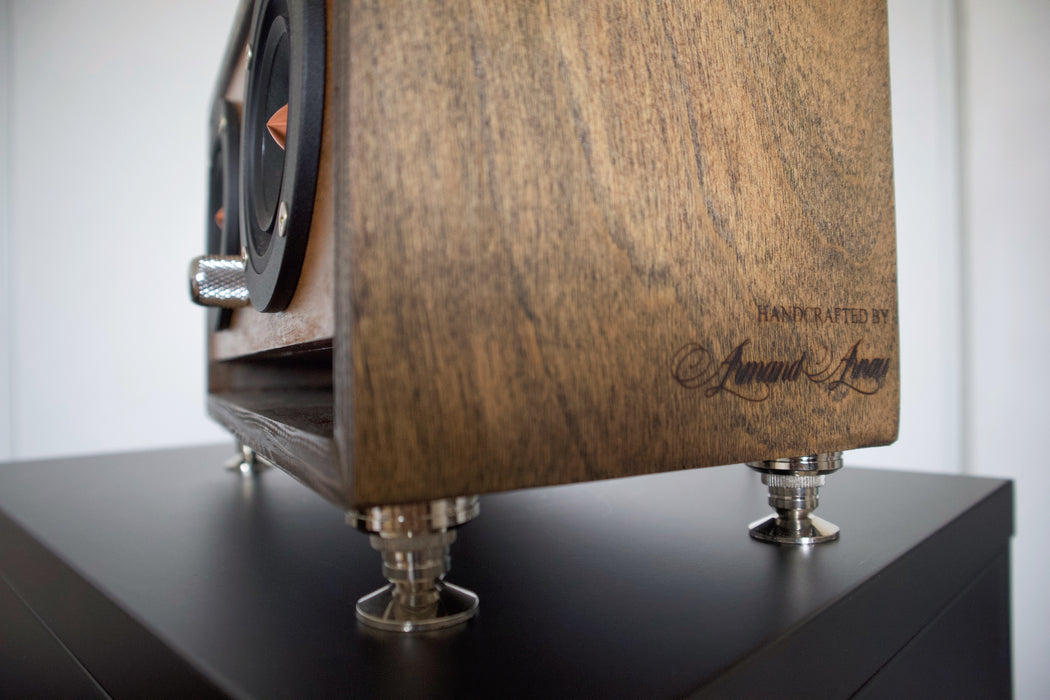 Proudly handcrafted in the USA!
HiFi Sound
This high end speaker gets its warm sound through its ported design, full range drivers, & high power amp.
Vintage / Retro Style
This handmade speaker was handcrafted in Las Vegas, NV.  Each piece may vary in antique detail and color - making each speaker a one-of-a-kind.
Portable Size
This battery powered and medium sized speaker works best in small-medium sized rooms for casual listening. Set this speaker on your desktop or bookshelf, connect your device via bluetooth, gather some friends, and enjoy!
Dimensions
Vertical: Approximately 6 3/8" (L) x 6 1/8" (W) x 12" (H)
Horizontal: Approximately 11 1/8" (L) x 6 1/8" (W) x 7 3/8" (H)
Main Components:
Drivers - Dayton Audio 3.5" PS95-8 (8 ohms) x2
Amplifier - Bluetooth (5.0) Amplifier Board (4-8 ohms), 50Wx2
18650 2600mAh Lithium Ion Batteries (x3)